Innovation is born of necessity
Nothing slows down a day on the water like having to stop and take the time to carefully fill up the boat with gas. Trying to keep a heavy gas can steady as the boat rises and falls with the waves can make a quick stop to fuel up turn into a lengthy cleaning session. As a professional wakeboarder, Cobe knows firsthand how inefficient fueling up a boat can be. Knowing there had to be an easier way to fuel a boat without wasting fuel, Mikacich invented the Drop N Fill. Now water sports enthusiasts everywhere can fuel their boats without wasting a drop!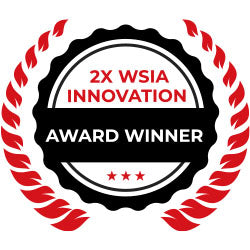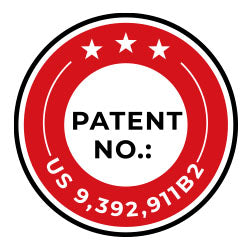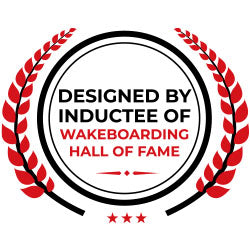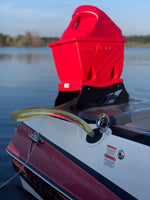 About
The Drop N Fill is a self-supporting fuel transfer system with a simple design that makes fueling up a simple process. Simply place the Drop N Fill on a flat surface, put the hose into your tank, and then rest the can on the cross support cones inside of the Drop N Fill. Not only is this system fast and easy, but it prevents fuel from being left in the can.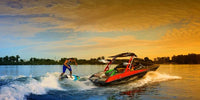 Hands Free
As professional wakeboarders, we put fuel in our boat every single day. A lot of fuel. Up until now, the ways to get the fuel out of gas cans and into the boat's fuel tank were both difficult and inefficient. Drop N Fill is the easiest way to transfer fuel from your gas can to your vehicle of choice. It is faster than any other method we've used, and it leaves no fuel in the can. Take it to the lake, to the track, to the field...wherever you need to refuel!
Find Drop N Fill Near You
Performance Ski & Surf - Orlando, FL
Bake's Marine - Issaquah, WA
Family PowerSports - Lubbock, TX
Williams Bros Ski & Sport - Shell Knob, MO
Wizard Lake Marine - Calmar, AB Canada
South Lake Marine - Clermont, FL
Operation WakeSurf - Charlotte, NC
Carolina Goldenberg - Monterrey, MEX
Subscribe To Our Newsletter